CoQ10, is a vital compound naturally produced by our bodies, but its levels tend to decline as we age. This deficiency can lead to fatigue, reduced stamina, and a compromised immune system.

CoQ10 is known for its cardiovascular benefits. By enhancing cellular energy production, it promotes a healthy heart and helps maintain normal blood pressure levels. CoQ10 Injections can be a game-changer for individuals seeking to support their cardiovascular system and reduce the risk of heart-related issues.
Enhance Exercise Performance: Are you an athlete or a fitness enthusiast looking to push your limits and excel in your physical pursuits? CoQ10 Injections are your secret weapon! By boosting energy production and improving oxygen utilization, CoQ10 can enhance your endurance, muscle recovery, and overall exercise performance.
CoQ10 supplementation may have positive effects on mood and emotional well-being. By supporting cellular energy production, neurotransmitter balance, and antioxidant defense, CoQ10 may help regulate mood and alleviate symptoms of depression and anxiety.
View full details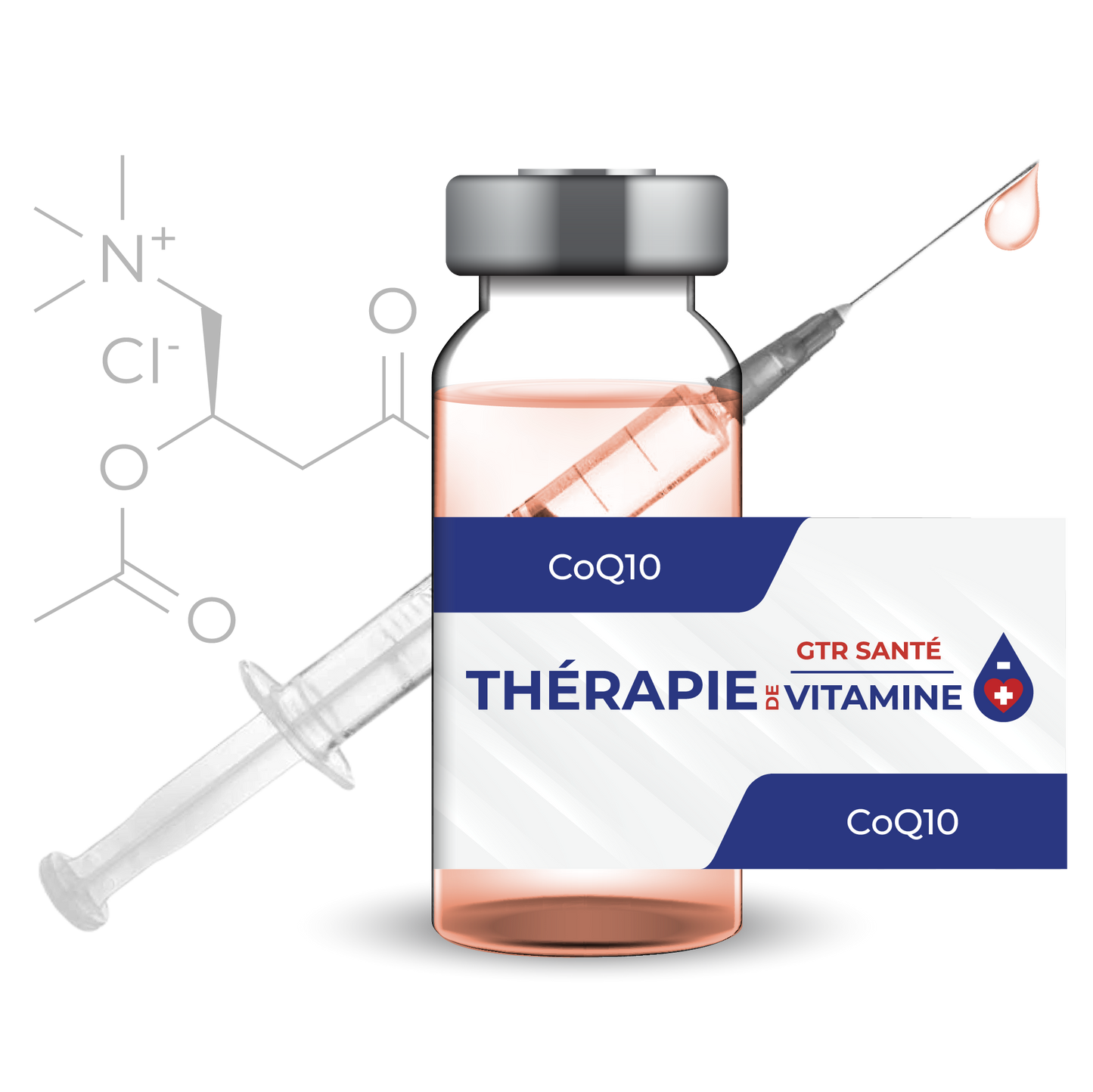 Information
Ingredients

Co-Enzyme Q-10
Benzyl alcohol as preservative*

How Often

CoQ10 injections are typically administered once per week for 4-8 weeks.Depending on the response to the treatment, further injections may be warranted beyond this initial period. However, it is important to consult with our vitamin specialist to determine the appropriate frequency of injections for your specific needs and health status.



To book a consultation with one of our Vitamin specialists Click Here
Side Effects

CoQ10 (Coenzyme Q10) is a compound that is naturally produced by the body and is essential for the proper functioning of cells. It plays a key role in producing energy in the mitochondria, which are the powerhouses of the cells. CoQ10 also has antioxidant properties, which means it can help protect cells from damage caused by harmful molecules known as free radicals.

The side effects of a CoQ10 IM (intramuscular) injection may include:

Pain or discomfort at the injection site: This is a side effect of any intramuscular injection.
Headache: Headaches can also occur after receiving an injection.
Diarrhea: This is a rare side effect, but it can happen.

It's important to note that not everyone will experience these side effects, and some people may not experience any side effects at all. If you are considering a Co injection, talk to one of our nurses to discuss any potential risks or concerns.